The Best Facebook Management Company in Jordan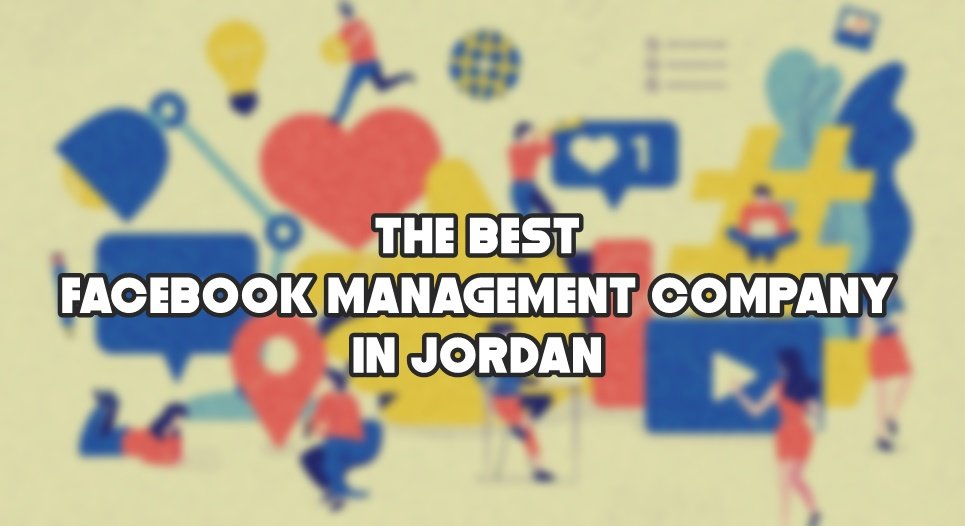 If you a business owner, or a social media influencer, if you need Facebook management company to manage your social media accounts, you are in the right place!
If you need consultation or assistance with your marketing, please contact our social media marketing agency. As a social media management firm, our goal is to assist you in understanding and implementing social media marketing so that your company benefits!
What can our Facebook Management Company do?
you may wonder: What can our Facebook Management Company do? The most significant advantage that our social media marketing agency will give you is more time and a higher ROI at a low rate.
The ability to lower your CPA (cost per acquisition) and optimize your ROI is the secret to producing an effective social media management strategy (or any digital marketing campaign for that matter!) (return on investment). We are able to assist so many companies with their social media campaigns because social media allows them to do so.
Importance of Facebook Management Company
Your clients use social media
Nearly 4 billion people use social media, and the number continues to rise year after year. This ensures that your consumers use social media on a regular basis, regardless of the market in which your business operates. It's critical to keep them interested in and linked to your brand so that you're still their first choice. Why not place your brand in front of them as they scroll?
There are people looking for your company
Similarly, if the business provides a valuable product or service, there are customers looking for it. Make sure you're visible on the internet so they can find you! As previously mentioned, our search engine marketing services assist you in ranking first in search engine results such as Google.
In reality, social media sites such as Instagram are beginning to implement their own SEO strategies.
People are talking about you on social media
So that, you must pay attention! You want to engage, be a part of the discussion, and react to what your customers are saying on social media. You want to be on top of it, whether your page is getting direct feedback and messages or there is a general discussion going on about the goods and services you provide.
What will our Facebook management company provide you?
Recognize your business, target market, and competitors.
We don't produce content for our clients without conducting thorough research first. We gather as much information as possible about your business, your rivals, and your target market.
We'll assist you in creating a marketing strategy and identifying the correct target market. We'll look at what your rivals are doing on social media and see if there's something they're doing that resonates with your shared target audience, apart from the basics like their age and place.
Creating Content regularly
We'll build content for your social media sites after we've done some thorough research and crafted a plan that's unique to your business.
Content publishing through our Facebook management company
We stated earlier that most people find posting on social media to be easy, and we are right! However, when you're distributing a monthly calendar that you've prepared ahead of time, it can be difficult.
For our customers, we build content schedules a month in advance, and then use our publishing and analytics tools to schedule out the entire month's worth of content in one sitting.
تواصل معنا
معنا يمكنك يمكنك تحقيق حلمك في بناء موقعك الإلكتروني ودخول عالم التجارة الإلكتروني من خلال المواقع أو السوشيال ميديا بأسرع وقت ممكن. لا تتردد في التواصل معنا الآن لبدأ بيع منتجاتك وخدماتك
تواصل معنا بضغة زر هنا :  عبر واتس آب   00962786688912.