Importance of good Website design in your business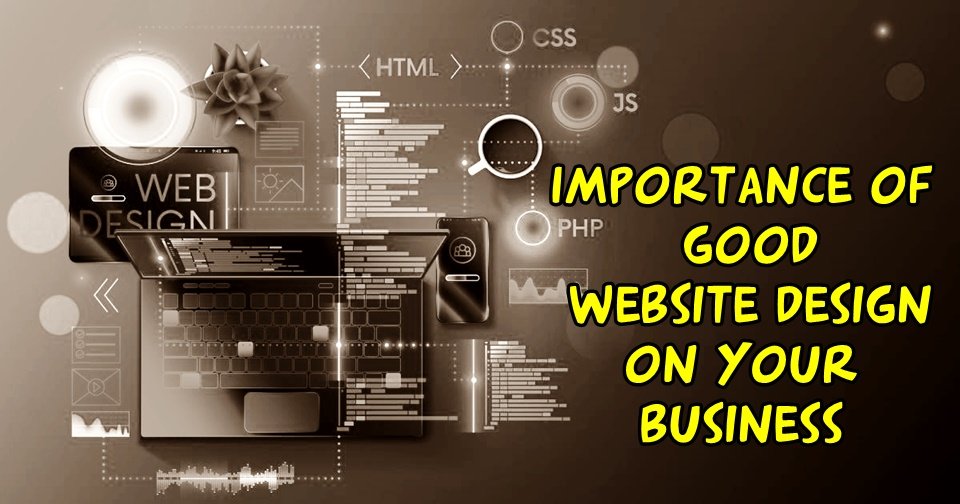 The design of a website is a serious matter that should not be taken lightly. A well-designed website can help you make a positive first impression on potential customers. It can also assist you in nurturing leads and increasing conversions.
But, most importantly, it improves the user experience and makes it easier for your website users to access and navigate your site.
So, if you're looking for website designers, make sure you thoroughly vet them and make sure they're capable of creating user-friendly and open websites.
You can still perform a site audit and optimise it to have a better user experience and increase usability if you already have a website.
You may be wondering why website design is so important as you consider redesigning your website. What effect does it have on your audience and business? Let's take a look at five reasons why web design is crucial.
It makes a good first impression
Your audience's first impression of your company is formed when they visit your website. They will assess the company in a matter of seconds. You want to make a good impression on your audience in the first few seconds.
Your customer would have a negative opinion of your company if your website is unappealing or outdated. They will be turned off by your website because it is not appealing to them. You'll lose out on leads because they'll go to a competitor's page instead of yours.
It will help you with your search engine optimization (SEO)
Many web design features and practices have an impact on how you post content on your website, which has an impact on how search engine spiders crawl and index it.
You can't afford to make a mistake here. You'll be fighting an uphill battle for exposure from the start if your on-page SEO fundamentals aren't up to par.
Aside from how the website's content is written, some web design features may have a direct impact on SEO. If you're unfamiliar with how web design works, it can be difficult to grasp, but to put it plainly, the code must be SEO-friendly.
It creates a good impression of customer service
By looking at your website, people will get a sense of how you would handle them. Your design gives them an idea of how you see your target market. If you don't put effort into the design of your website, your audience will assume you won't put effort into supporting them.
Your website functions in the same way as a customer service representative. Your audience will feel more comfortable on your page if your website is vibrant, modern, and welcoming. You'll give the impression that you're friendly and available to new visitors to your website.
 A good Website design establishes credibility with your target audience
People are wary of websites that are badly built. They will not trust your site if it has a bad design or if the information seems to be outdated. Since you don't have an updated web design, they may think your site is seedy or shady.
Consider a customer who wants to put a large order with a manufacturing business. They're investing a lot of money, so if your manufacturing website design doesn't inspire trust, they'll look for another company to complete their order.
تواصل معنا
معنا يمكنك يمكنك تحقيق حلمك في بناء موقعك الإلكتروني ودخول عالم التجارة الإلكتروني من خلال المواقع أو السوشيال ميديا بأسرع وقت ممكن. لا تتردد في التواصل معنا الآن لبدأ بيع منتجاتك وخدماتك
تواصل معنا بضغة زر هنا :  عبر واتس آب   00962786688912.